Egov platform and local authorities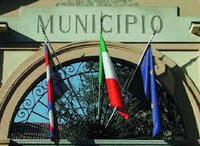 Developing sofware for the public sector,wherever it may be, means facing many challenges at the same time: complying with a strict legislative framework, managing a great amount of data, meeting the expectaions of both the citizens and the organisation.
GisWeb has been working for Italian local authorities for more than 8 years. Coming from a background of expertise in geospatial data management, our company provides the E-government platforms with the most advanced maps and GIS analysis tools.

Our platform is especially suitable for local authorities such as municipalities and other sub-national administrative divisions. Thanks to the high scalability of its components, the platform can be succesfully adopted by municipalities with up to 10.000 inhabitants such as by bigger local government units with up to hundreds of thousands of people.
 E-Government offers many benefits to government agencies, citizens and the business community. However, e-Government services are prone to current and emerging security challenges, posing potential threats to critical information assets.
Our platform has been developed taking into account these serious security issues, that are all about protecting confidentiality, integrity and availability of critical information being stored, processed, and transmitted between e-government domains.
Security is our priority, that's why we use CMS Plone as a component, the same CMS that has been chosen by organisations such as CIA and FBI for its high security standards.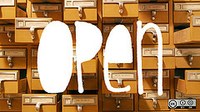 The E-government platform has been developed entirely with Open Source software. That means that the local authorities interested in adopting the application won't face any license costs or be tied into contracts.  Budgets are shrinking but our open source commercial solutions help local government to serve citizens while significantly reducing costs.
In Italy special laws have been passed to facilitate the exchange of software and knowledge among the public sector. That works much better when the public offices have chosen open source components. Os software is not only free of costs but can be improved at any time and by anyone, because that is an integral part of the Open Source philosophy
GisWeb has been developing OS solutions for the public sector since the beginning, gaining skills and knowledge about GPL licenses and the advantages that (especially the public sector) can gain in adopting and sharing OS Solutions.